Friday, April 12, 2002, 7:30 pm
Rio Theatre, 1205 Soquel Ave., Santa Cruz
Tickets $5 /$20 per family
Tickets available at The Book Loft, Cotton Tales, Seeds of Change and Kaleidoscope
This is a reprise of a show we did about five years ago and have been waiting for the opportunity to do it again! This is the first time it's worked out!
Join Santa Cruz families in an evening of music for the entire family presented by some of the country's favorite performers!

David Grover and the Big Bear Band, (percussionist Terry Hall and bassist Kathy Jo Barrett) are on a brief visit to California from their home in the Berkshire Mountains of Western Massachusetts. In the past several years they have performed at the White House, on the Today Show and were seen on "Grover's Corner", a PBS television series created by David. From 1975 to 1981, David was Arlo Guthrie's lead guitarist, touring throughout all 50 states and around the world. In this capacity he played with such musical greats as John Denver, Willie Nelson, Richie Havens, Country Joe McDonald, and Pete Seeger. In 1992, David produced several of Guthrie's albums and performed on the classic children's album "Grow Big" with the entire Guthrie family. His audio and video recordings for children have won many awards and most importantly, a favored place in the family CD collection. (more at http:www.davidgrover.com )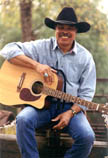 Jimmy Collier is the real thing! A living legend, Jim worked with Dr. Martin Luther King Jr. during the Civil Rights movement, the Congress of Racial Equality (CORE), Student Nonviolent Coordinating Committee (SNCC), Pete Seeger and the Hudson River Clearwater. Jim Collier has been involved in some of the core events of our country's history. Born in Fort Smith, Arkansas, he has captivated audiences in Carnegie Hall, Madison Square Garden, the Houston Astrodome, and on Sesame Street, with his driving rhythms, joy and earnestness. He was chosen as one of the performers at President Jimmy Carter's inauguration. A former resident of the Monterey Bay Area, Jim now lives in Mariposa, California where he is currently recording a new collection of songs and stories.

Bob Reid has been a Monterey Bay Area resident for the past thirty years. He has used his home base here to travel the country to perform for audiences of all ages. He is best known in Santa Cruz for his work with children. He has recorded three well loved recordings of songs ("Bob Reid with Abracadab", "Marz Barz", "We Are the Children") featuring lots of local children, many of whom are now adults. He hosted a public broadcasting television program on KTEH in San Jose and was a regular guest on KUSP's "Saturday's Child". His songs are sung all over the United States and beyond, by Pete Seeger, David Grover, Bill Harley and many others.
Advance tickets available at The Book Loft, Cotton Tales, Seeds of Change, and Kaleidoscope.
Contact: 662-0164 bob@bobreidmusic.com